Welcome to R. B. Stall High School Class of 1983 Reunion Site!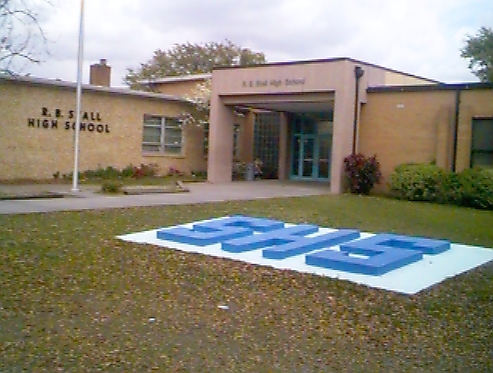 Every Man Is the Architect of His Future

Classmates Poem
So years have passed,
Our reunion is here.
To some this brings a joyous smile,
To others it brings a tear.
These years we have tread a path,
From dawn to setting sun.
As life takes its toll,
Our memories we'll have to hold.
Colors - Columbia Blue and White
Newspaper - The Warrior Tribune
Yearbook - The Warrior
Mascot - Warriors
Links to other pages:
Reunion News - Get the Latest Here!
Tips on Organizing Your Own Reunion
Forms for Organizing Your Reunion
Other Links:
R. B. Stall High School Class of 1988 Web page
R. B. Stall High School Class of 1993 Web page

Click to subscribe to StallClassof1983

Stall High School Class of 88 Reunion Info.

Password Required

Best All Around
Best Dressed
Best Looking
Best Personality
Class Flirt
Cutest
Friendliest
Here We Are Today
Most Athletic
Most Courteous
Most Dependable
Most Intelligent
Most Likely to Succeed
Most Mischievous
Most School Spirit
Most Talented
Most Talkative
Wittiest
Senior Photos
Stall Officers

Additional Pages and Photos are Included in the Members Only Area.

If you are a member of the 1983 R. B. Stall High School Graduating
Class please join the reunion email group now! You can reunite with old
classmates and find out about planned activities and reunions for the
'Class of 83'!

If you only want email specifically about the class reunions make sure
to select Special Notices under the type of Message Delivery.